Tuesday Sep 07, 2021
Interviews as a Source of Rich, Actionable Data with BrightHire on We're Only Human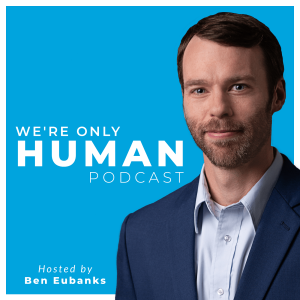 "The job of a talent acquisition leader is actually like five or six functions put together. You're a marketing leader doing outbound and branding. You're a sales leader, leading a team of individuals having conversations, converting candidates, or an operations leader by coordinating and scheduling and setting up interviews through the funnel. You're an analytics leader, trying to build dashboards and reporting." 
Teddy Chestnut, BrightHire
We're Only Human -- Episode 125
In the hiring process, we collect a lot of data. We look at costs, timing, responsiveness, candidate qualities, and so much more. But the majority of companies don't capture much, if anything, around interviews. And when they do, that happens on a notepad or piece of paper, which is virtually impossible to analyze.
In this episode of We're Only Human, Teddy Chestnut from BrightHire talks about how his company is enabling powerful insights from interviews at a massive scale, allowing business leaders to use that data for DEI hiring, process improvement, and so much more.
Links and resources: