Monday Oct 04, 2021
Leading Organizational Change at Siemens with Manuela Brede on We're Only Human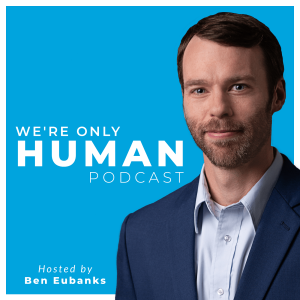 "No one likes leaving the comfort zone, but change forces you to leave your comfort zone, your known area. That is also an aspect of why it's important to start early because you also need to transport the vision for why you change, why you transform things, because if people don't understand why things are changing and what is the greater strategy, they will find it even harder to change themselves and their behavior." 
Manuela Brede, Senior Consultant Transformation & Change Management at Siemens
We're Only Human -- Episode 128
Changing workplace technology, practices, or almost any factor in the employee experience is guaranteed to create friction. Why? Because humans are inherently drawn to stability. New data from Lighthouse Research & Advisory shows that while all employees don't want remote work, many of those that have it want to keep it. 
Today's discussion with Manuela Brede of Siemens dives into change, change management, organizational transformation, and more. With a robust background of insights into how human and organizational behavior integrate, listeners will quickly pick up on key ideas to help communicate and reinforce change of all types. 
Thank you to the team at IBM for connecting us with Manuela. IBM is doing tremendous work with organizational strategy and transformation for organizations like UnitedHealth Group, Takeda Pharmaceuticals, PayPal, and more. https://www.ibm.com/about/transform-your-work/ 
Show notes: 
Listen to our show archives and get free updates on new episodes: https://lhra.io/podcast