Tuesday Feb 15, 2022
New Data on Employee Mental Health, Business Impact, and Employee Perception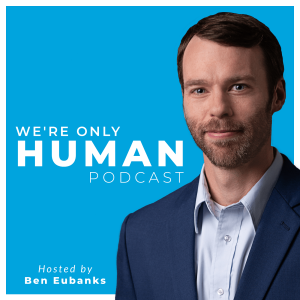 "According to their Director of DEI and Mental Health, they've reduced short-term disability claims related to mental health by 20%, and they've reduced relapse and recurrence by more than 50%." 
Doug Berkowitz - SVP Operations - LifeSpeak
We're Only Human -- Episode 134
In the last few years, employee mental health has become a priority for more employers than ever before. And yet the data indicate that while employers are trying to make positive changes, they aren't really being felt by the workforce nearly as much as employers would like.
In this episode of We're Only Human, Ben talks with Doug Berkowitz from LifeSpeak about some new research that dives deep into what employees want from their companies, including specifics on types of mental health support, what aspects are most important, and how it will impact their performance and retention. 
Bottom line: it's time to for employers to take the topic of mental health and wellbeing seriously if they want to attract and retain a high-performing workforce. 
To see the full research report, check out the link in the show notes below. 
Links